NBA athlete Jason Terry born
September 15, 1977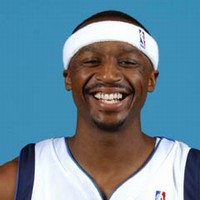 NBA player Jason Eugene Terry born in Seattle, Washington. Terry is also known by the nickname JET which was derived from his initals. He currently plays for the Dallas Mavericcks as shooting guard.

Terry was drafted out of the University of Arizona by Atlanta Hawks in the NBA Draft as the 10th overall selection.

Terry and his wife have 4 daughters.