DJ Kay Gee (Naughty By Nature) born
September 15, 1970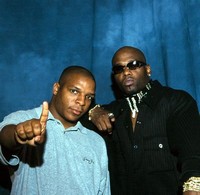 DJ Kay Gee a founding member of the Grammy Award winning hip hop group Naughty by Nature born.

The group's most well known hit "O.P.P.", broke into the Billboard top 10 in 1991.

DJ Kay Gee has been successful with his Divine Mill imprint with platinum plus albums from both Jaheim & Next (Divine Mill acts) as well as platinum productions with co-producers for artists such as 50 Cent, Luther Vandross, Mary J. Blige, Brooke Hogan and Aaliyah.