Barack Obama is elected as the first African American President of the United States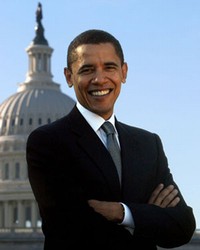 Barack Obama is elected as the 44th president of the United States to become the first African American to hold the office.
Obama easily won the 270 electoral votes needed for victory. Obama, a freshman senator from Illinois, will become the fifth youngest president ever, at 47. He was propelled by a huge public desire for change and deep anxiety about the ongoing economic crisis.