Rapper, business mogul Diddy born
November 4, 1969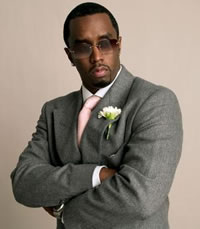 Rapper, business mogul Diddy born Sean John Combs in Westchester County, New York.

Diddy is a business mogul, recording artist and movie star. He founded the label Bad Boy and molded fresh talent into superstars. Among the examples of his Midas Touch are the careers of Notorious B.I.G., Ma$e and Faith Evans.

He has also found success outside of music with his clothing line "Sean John", a reality show titled "Making Da Band".

He has won several Grammy Award and executive produced 3 of the albums listed on Rolling Stone's 500 Greatest Albums of All Time.