Multi sport athlete Bo Jackson born
November 30, 1924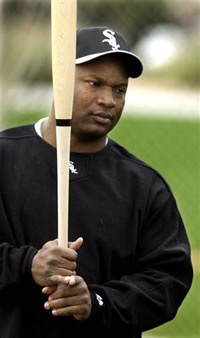 Vincent Edward "Bo" Jackson born in Bessemer, Alabama. Jackson played at the highest level of sports in the United States in both American football and baseball.

He earned the 1985 Heisman Trophy, the prize annually awarded to the most outstanding collegiate football player in the United States before his professional career started.

He played running back for the Los Angeles Raiders of the National Football League. In baseball, Jackson played left field and designated hitter for the Kansas City Royals, the Chicago White Sox, and the California Angels of the American League in Major League Baseball.

Jackson was the first athlete to be named an All-Star in two major sports.

In 1989 and 1990, Jackson became a household name through the "Bo Knows" advertising campaign promoting a Nike cross-training athletic shoe named for Jackson.