Singer Tyrese born
December 30, 1978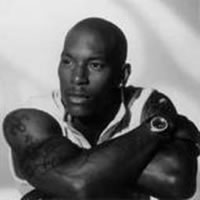 Singer Tyrese Gibson born in Michigan City, Indiana. He is a successful singer and actor.

As a singer Tyrese is probably most well known for the singles "Sweet Lady" and "Lately".

As a movie star he has appeared in films such as "Baby Boy", "2 Fast 2 Furious", "Annapolis", "Waist Deep" and "Transformers".