TV personality Star Jones born
March 24, 1962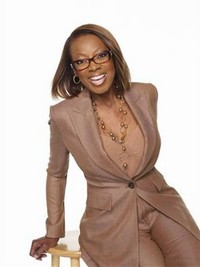 TV personality Star Jones born in Badin, North Carolina. She is a lawyer who formerly worked as an assistant district attorney in Kings County (Brooklyn), New York for six years.

She began her career in television working for Court TV in 1991 as a commentator for the William Kennedy Smith rape trial.

Jones joined The View in 1991 as a co-host and became the first African-American female co-host. She stayed with the View for 9 seasons.