Singer Jermaine Jackson born
December 11, 1954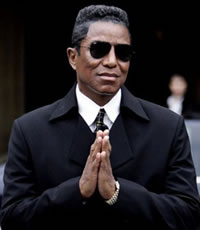 Singer Jermaine Jackson born in Gary, Indiana. He is best known as a former member of The Jackson 5 and older brother of American pop stars Michael Jackson and Janet Jackson.

As a solo artist he had hits with releases during the 1970's and 80's such as "Don't Take It Personal", "Tell Me I'm Not Dreamin'" and "Feel the Fire".

Jermaine converted to Islam after a visit to Bahrain in the 1980s. He changed his name to Muhammad Abdul Aziz. He currently lives in Dubai.