Painter Jean-Michel Basquiat born
December 22, 1960 - August 12, 1988 (28)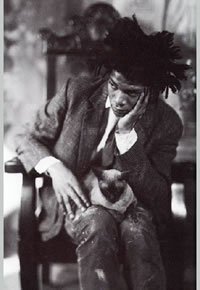 Painter Jean-Michel Basquiat born in Brooklyn, New York to a Puerto Rican mother and Haitian father.

He gained popularity, first as a graffiti artist in New York City, and then as a successful 1980s-era Neo-expressionist artist. Basquiat's paintings continue to influence modern day artists and command high prices.

He died from a drug overdose in 1988.