Academy Award winning actor Jamie Foxx born
December 13, 1967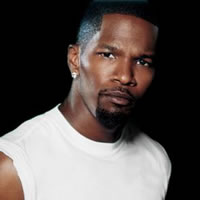 Academy Award winning actor Jamie Foxx born in Dallas, Texas. Foxx is possibly best known for his portrayal of musician Ray Charles in Ray for which he became one of the few African-Americans to win the Academy Award for Best Actor.

He is also well known for his contributions to "In Living Color " and for playing the lead in "The Jamie Foxx Show."

He can also been seen in the films "Any Given Sunday", "Collateral", "Jarhead", "Miami Vice", and "Dreamgirls."