Singer Bobby Valentino born
February 27, 1979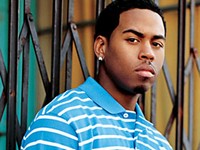 Singer Bobby Valentino born Bobby Wilson in Jackson, Mississippi. He had his first hit "Blackberry Molasses," in 1996 with the now-defunct youth quartet Mista.

He was signed as the first R&B artist on Lucacris's Disturbing Tha Peace Records.
Valentino featured on the hit single, "Pimpin All Over The World" off of Ludacris' multi-platinum selling album "The Red Light District" in 2004.

His first single 2005's "Slow Down", from his self-titled debut album was a top 10 hit.