first black to serve a full term in the U.S. Senate.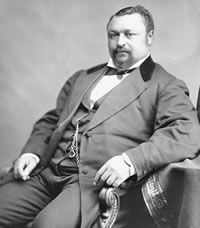 Blanche Kelso Bruce, the first Black to serve a full term in the United States Senate was born a slave in Prince Edward County, Virginia to Plantation owner and his slave lover.

In 1881, Bruce was appointed by President James A. Garfield to be the Register of the Treasury, making Bruce the first black whose signature was represented on U.S. paper currency.